A chair for everyBODY!
That's some chair!
Burkett's offers a variety of comfortable chairs, and even promotes a line of Big and Tall chairs for the –uh, larger ones among us.
However, the biggest chair of all is located in Thomasville, NC. This town is commonly referred to as "Chair Town", in reference to a 30 foot landmark replica of a Duncan Phyfe armchair that rests in the middle of the city.
The original was constructed in 1922 by the Thomasville Chair Company (now Thomasville Furniture Industries) out of lumber and Swiss steer hide to reflect the city's prominent furniture industry. Then, in 1951, a larger concrete version was erected with the collaboration of local businesses and civic organizations.
When completed, the new Big Chair of Thomasville stood 30 feet high from the bottom of the 12-foot base to the top of the 18- foot chair. The seat was 10-1/2 feet wide and still remains today.
The Big Chair gained national attention in 1960 when then Presidential Candidate Lyndon B. Johnson greeted supporters on the monument during a campaign whistle stop.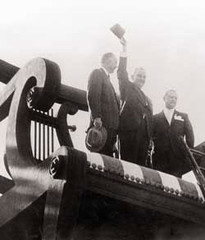 The Big Chair has since hosted governors, university presidents, mayors, beauty queens, and even an evangelist. It has also been listed in Ripley's Believe It or Not.
Today, the Big Chair of Thomasville is still a focal point for tourists. While other communities have seen bigger chairs come and go, Thomasville still boasts the remaining "WORLD'S LARGEST CHAIR!"
While not nearly as big, a bit more practical is the Basyx VL680 Big and tall executive chair that supports up to 450LBS. Designed for the big and tall individual, the thick cushions provide support and comfort while the heavy-duty construction provides extreme durability. If you are in need of a chair that is rated to support over 250 LBS,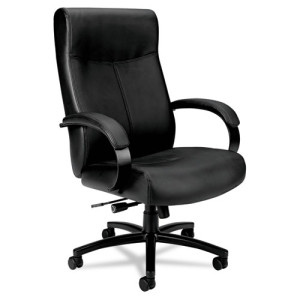 contact Burkett's… we have the solution. We have chairs for every-BODY.